Back to all Webinars
Safety and Security Awareness for Children in Schools
08.12.2021 | 20:00 | UTC+03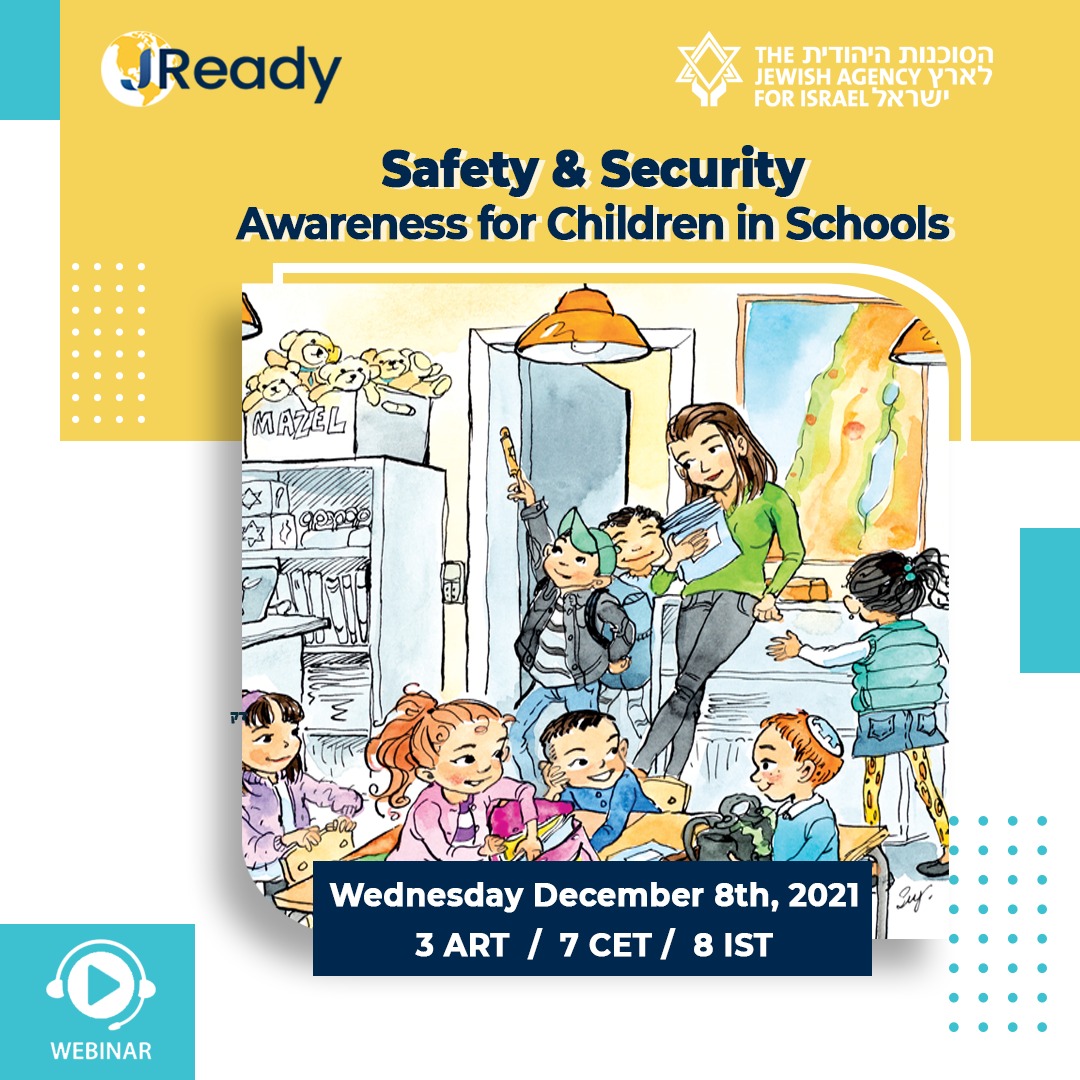 Johan & Uri Krivaa
Copenhagen Jewish Community
Watch the Jewish Agency's JReady & The Global School Twinning Network webinar on the "Safety and Security Awareness for Children in Schools"
The security of schools and educational institutions is an issue of paramount importance to Jewish communities worldwide.
Extensive efforts and resources have been invested in physical security infrastructure…but how do we explain this to our kids? How do we raise awareness of young people without causing stress and trauma?
The Jewish community in Copenhagen created the "Alma and the Lockdown Drill" handbook for this exact purpose. To educate teachers and school children about procedures taken against external threats in an age-appropriate way and make them more comfortable about those procedures and security personnel.
Doing so helps ensure that both children and staff in schools and Jewish institutions are better prepared for any external threats they may face.
Click the links below to access the webinar presentation and the "Alma and the lockdown drill" handbook which the webinar is based on:
Grabación en Español- Sensibilización sobre la seguridad y la protección de los niños en las escuelas: