Back to all Webinars
JReady one year conference: "Resilience in Times of Crisis"
Resilience in Time of Crisis
04.11.2021 | 16:00 | UTC+03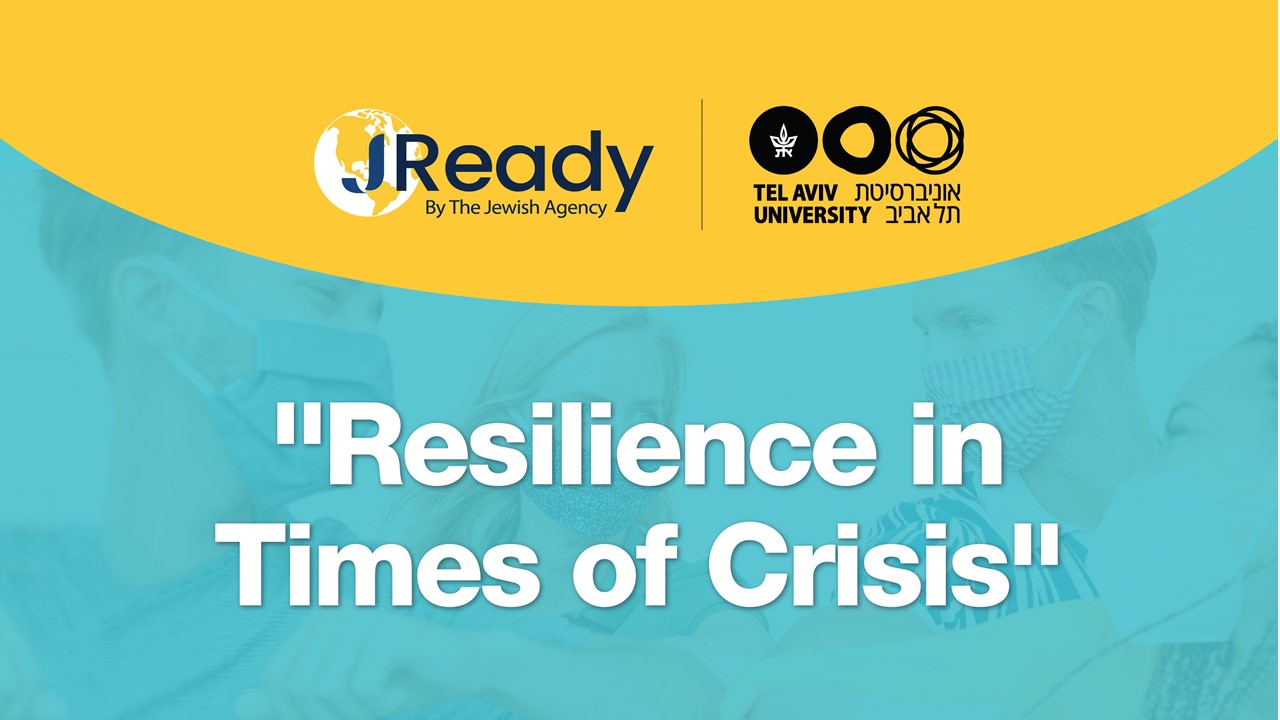 JReady one year conference: "Resilience in Time of Crisis"
The conference agenda:
Introduction and greetings: Dr. Bruria Adini, Head of Department of Emergency Management and Disaster Medicine, Tel Aviv University, Prof. Milette Shamir – Vice President, TAU, Ayelet Nahmias-Verbin
Chair of JReady, Yaakov Hagoel-Chairman of WZO and Acting Chairman of The Jewish Agency for Israel.
The creation of JReady in the Jewish Agency- Amira Ahronoviz, CEO and Director General, the Jewish Agency.
TED- style talk #1- TAU Research: Impact of COVID on Resilience, Dr. Bruria Adini.
Panel 1 – Communities vs COVID: Moderator- Adi Gefen Adler, COO Keren Hayesod, Tanja Viklund (Sweden)- Faith-based Crisis Management, Dr. Aaron Wornovitzky (Mexico) – Chair of Education Board, Wendy Kahn (South Africa), National Director of South African Jewish Board of Deputies, Susan Jackson (Canada), VP UJA Federation of Greater Toronto.
TED- style talk #2: Technological Solutions to Building Resilience: Michaela Bercu Zuckerman, Founder of Tribu App.
Panel 2 – Building Resilience Within Global Jewish Communities: Moderator- Gili Shenhar, Academic Coordinator for Department of Crisis Management, TAU, Raheli Baratz-Rix, Head of Department for Combating Antisemitism and Enhancing Resilience, WZO, Max Goldberg,
Israel Trauma Coalition, Yael Raz, Director of Emergencies and Special Operations, The Jewish Agency, Hamutal Rogel-Fuchs, Head of Department for Jewish communities, Ministry of Foreign Affairs.
Rewriting the Narrative – The relationship between Israel and the Diaspora: Ayelet Nachmias Verbin with Dr. Nachman Shai, Minister of Diaspora Affairs.