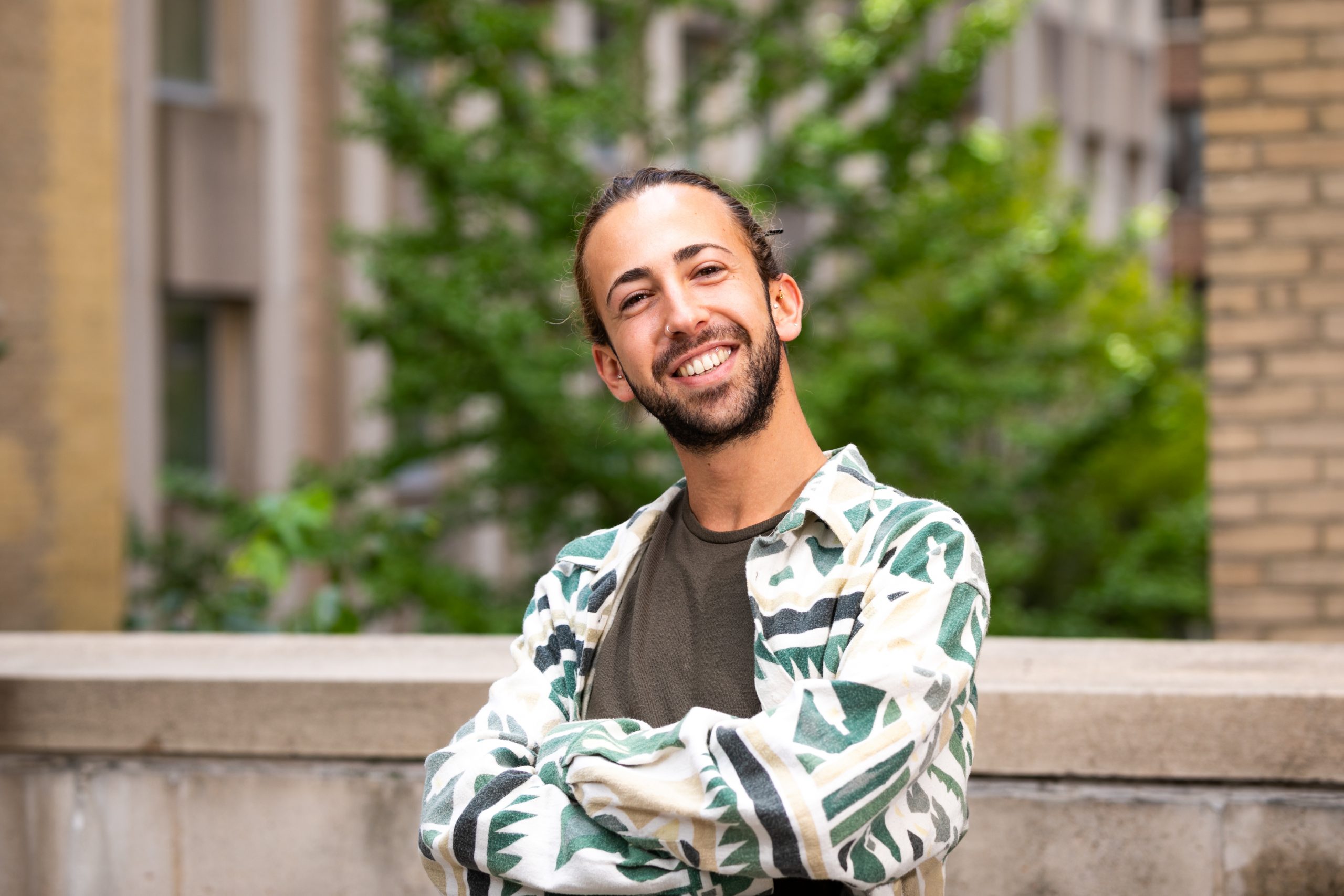 "My Proud way to Belonging", and "Stories from the border"
Available in:
English , Hebrew , Russian
Yaakov Shapiro, 28, Israel Fellow at Columbia/Barnard Hillel, in New York City, NY.
I was born and raised in Rishon Lezion, Israel, by parents who immigrated from Minsk, Belarus after the collapse of the Soviet Union in 1991.
After my mother was told back in the USSR that she could not have children, she became pregnant surprisingly 3 years after arriving in Israel at the age of 38.
I was the first in my family to enlist in the Israel Defense Forces at the age of 18 as an intelligence instructor at the Air Force.
I graduated with a BA in International relations and Communications from Hebrew University in Jerusalem and currently, I'm completing an MA in public policy at Tel Aviv University.
Since 2016 I have been traveling twice a year through the Jewish Agency to Cherkassy, Ukraine to guide winter + summer camps. I worked with the small Jewish community that has remained there; That's what led me to my current position.
Topics:
"My Proud way to Belonging" – a lecture that is divided into four parts and talks about the difficulty that sometimes comes with feeling a sense of belonging. The lecture speaks about the LGBTQ community, the personal story of my family and how they immigrated to Israel. I talk about my inner struggle which I'm fighting till these days: the "choice" between my Israeli & Russian identity, and my personal struggle within competitive frameworks in life and how I'm dealing with it.
"Stories from the border" – As the crisis between Russia-Ukraine began, I have been sent to a special delegation through the Jewish Agency to Budapest, Hungary to volunteer with Ukrainian refugees as the hotel manager. I am telling about the journey and bringing stories from the border of families that lost everything and explaining about the delegation itself.
Contact the Shaliach