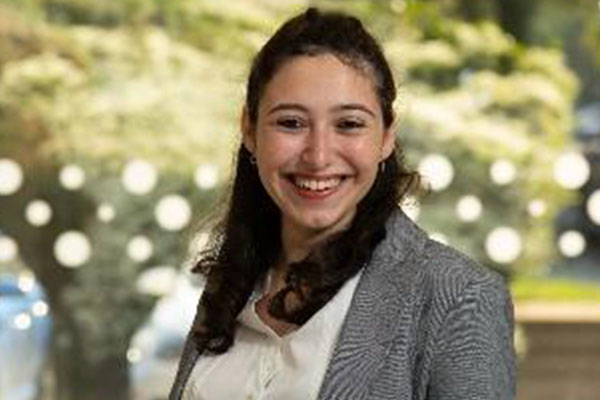 Virtual tour of the Knesset, Israel's Parliament
Available in:
English
Netta was born in Silver Spring, Maryland and made Aliya to Jerusalem, Israel in 2004. She served in the IDF as part of the IDF Spokesperson's Unit North American Desk, working with American and Canadian reporters in Israel.
Netta has a BA from Hebrew University in International Relations and Jewish History and Contemporary Jewry. Prior to her Shlichut, she worked as an English tour guide at the Knesset, the Israeli Parliament, leading tours for English-speaking groups from around the world.
Her lecture:
A virtual tour of the Knesset (the Israeli parliament) that will show you some of the most interesting locations in the Knesset, while talking about the main principles of Israel as a democratic state. Through this tour, you will learn about Israeli politics and society.
Contact the Shaliach