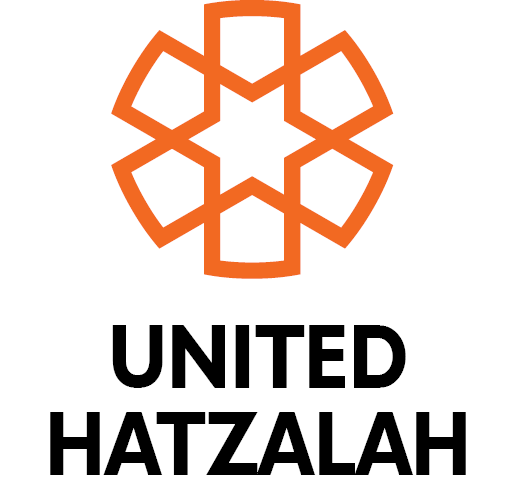 United Hatzalah of Israel is an independent, non-profit, fully volunteer Emergency Medical Service organization that provides free emergency medical first response throughout Israel. United Hatzalah's service is available to all people regardless of race, religion, or national origin. United Hatzalah has more than 6,000 volunteers around the country, available around the clock – 24 hours a day, 7 days a week, 365 days a year. With the help of our unique GPS technology and our iconic ambucycles, our average response time is less than 3 minutes across the country and 90 seconds in metropolitan areas. Our mission is to arrive at the scene of medical emergencies as soon as possible and provide the patient with professional and appropriate medical aid until an ambulance arrives, resulting in many more lives saved.
Go to website
United Hatzalah's Psychotrauma & Crisis Response Unit (PCRU) was created to address an unmet need. United Hatzalah volunteer medics noted time and again that while the needs of the physically injured at the scene were being met, traumatized bystanders, family members, and uninjured victims were left to fend for themselves in extremely stressful circumstances. While EMTs and paramedics are highly trained to treat physical injuries, they have limited or no training on how to deal with traumatized, disoriented, or highly agitated people in the chaos of an emergency. United Hatzalah established the Psychotrauma & Crisis Response Unit in 2016 to address and correct this situation. The unit is unique in its commitment to arrive at the scene of an emergency within minutes to provide emotional stabilization treatment, enabling the victim to cope emotionally with the emergency in real time. Psychological First Aid (PFA) administered during or immediately following the trauma has been shown to be effective in preventing the onset of Post-Traumatic Stress Disorder (PTSD). The Psychotrauma unit utilizes the Israeli Ministry of Health's PFA model, known as the 'SIX C's' method of PFA, developed by Dr. Moshe Farchi, a mental health officer in the Israeli Defense Force. The six C's stand for Cognitive Communication (to offset emotional overload), Challenge & Control (to offset sense of helplessness), and Commitment and Continuity (to offset loneliness and confusion). This method of PFA has been shown to be statistically significant in reducing the incidence of Post-Traumatic Stress Disorder (PTSD).
The unit is comprised of over 70 mental health professionals and 318 trained EMTs who identify and treat anyone in need of emotional support and stabilization at the scene, including at times other medics, who may be in shock after dealing with an intensely traumatic lifesaving situation. Unit members who are not certified EMTs are required to complete a 44-hour advanced first aid course so that they may assist the medics treating physically injured victims in the field if needed. United Hatzalah is dedicated to ensuring that all of our volunteer medics have received PFA training. Our PCRU staff offers two training courses to prepare new volunteers: Certified EMT medics complete a 44-hour course in Psychological First Aid to learn how to effectively stabilize trauma victims at the scene of a difficult event. This course teaches an eight-stage method of PFA, with an emphasis on the third stage of the process, Stabilization. The second 44-hour course is designed to train mental health professionals and other non-medics in advanced first aid, so that they will be qualified to assist the medics treating injured victims in the field if needed. Lay people who are not certified in PFA or as EMT medics are required to complete both courses before beginning their volunteer work in the Psychotrauma and Crisis Response Unit.
Contact the Entrepreneur