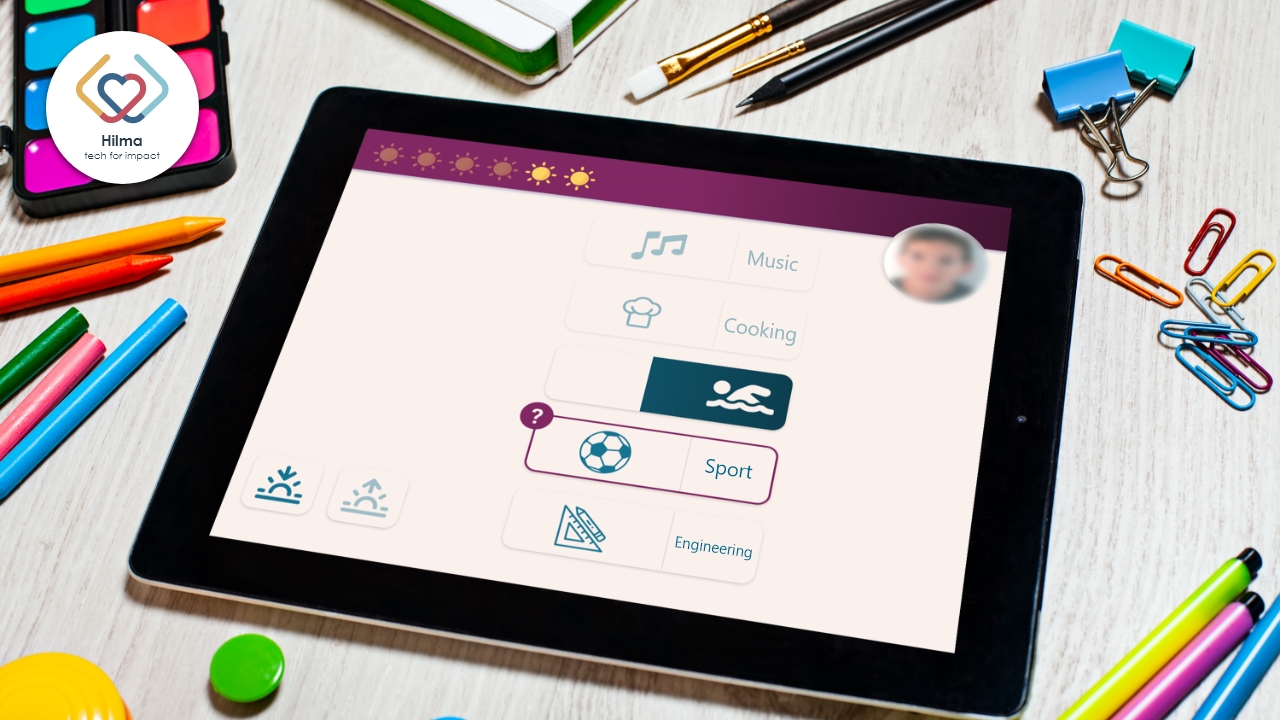 Hilma - Tech for Impact
Hilma is a Hi-tech nonprofit company established by leaders in the Israeli Hi-tech industry. Our goal is to make Israel an international social Hi-tech leader.
Go to website
The TimeIt app helps children with autism manage their daily schedules in school, helping them cope with unexpected changes, thus giving them a greater sense of control.
Why was TimeIt needed?
Today, school staff spends a lot of time, effort, and financial resources on making customized activity cards for each student with autism to maintain a clear and regular schedule. Cards are often lost and every morning they have to be found or created again. If there is a mid-day change in the schedule, the change is not updated in the tab panel often causing the child to feel disoriented, leading to outbursts.
Unexpected changes in the agenda and schedules are always a challenge, but for children with autism, they are especially difficult.
Who benefits from TimeIt?
TimeIt is hugely beneficial to both the students with autism and to their teachers. The TimeIt app allows the students with autism to have some control over changes to their schedule without necessitating any physical intervention of staff members. Through an early warning for any change to the schedule, the child is notified on his tablet screen and can choose an alternate lesson from among several choices offered. This minimizes the disorientation that often accompanies unexpected change.
The teachers and staff save time on searching for or printing activity cards; time they can invest in the children themselves. By minimizing outbursts that are typical when autistic children feel out of control, there is less disruption for all.
Who is TimeIt's target audience?
TimeIt is geared for daycare centers and schools for children with Autism Spectrum Disorder.
Contact the Entrepreneur